Beginning March 1, CMPC will be using a new system for managing contributions.  The CMPC Bridge is a system we have had for many years.  We are just now activating the financial management component.  There are many new capabilities that Bridge will make available for us, including online pledging, reviewing your contributions any time, and emailed statements.  You can find the logon to Bridge at the top of the church's website.
Many of you already have an account in Bridge, so you may not need to establish a new one. Your logon ID is your email address. If you do not remember your password, you can reset it using the on-screen instructions for password reset. You can also give without establishing a Bridge account.
What will this mean for you
If you currently contribute by automated, recurring contributions, you will not need to do anything. Your current automated giving will be loaded into Bridge and continue uninterrupted. Bridge will send you an email receipt each time it processes an automated contribution.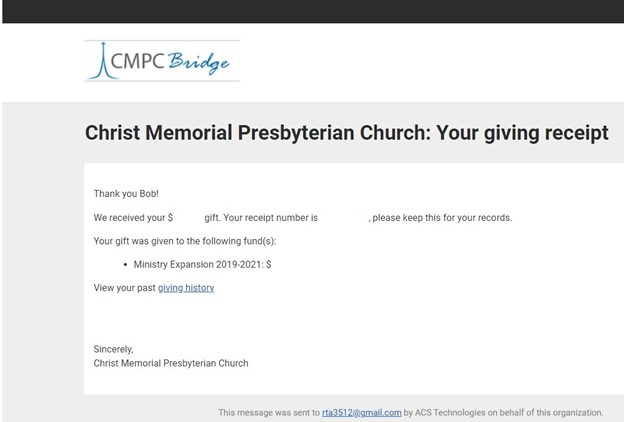 If you give through the Church's website, the new system will be accessible through the Online Giving link the same way as the current system. It will look a bit different but will work very much the same way. The first time you use it you may need to enter your payment information (bank account or credit card). You will have the option for that information to be saved for future payments.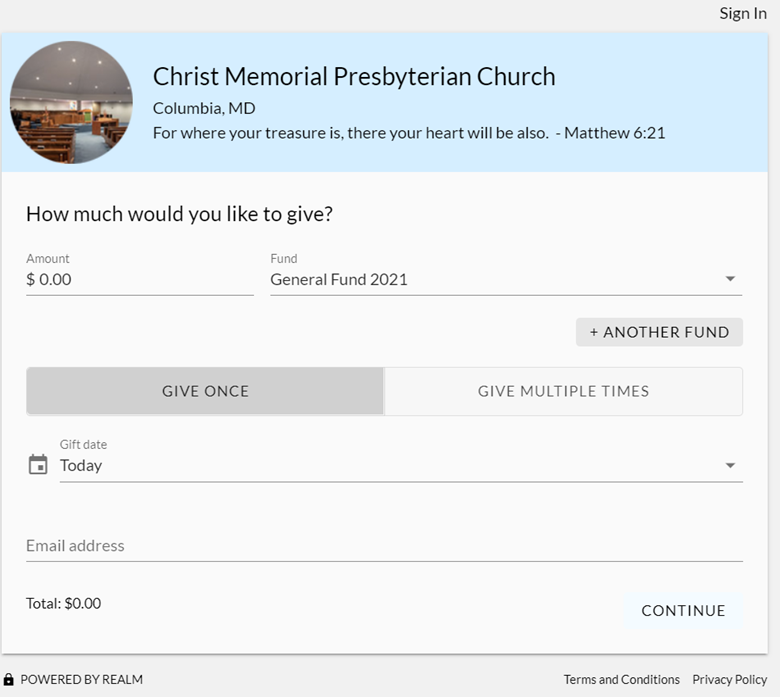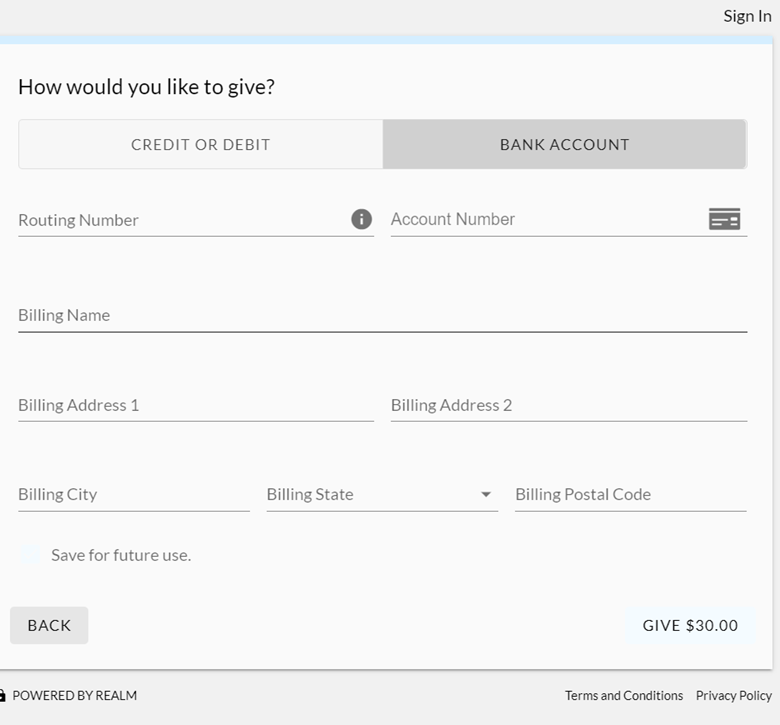 If you have any questions, please contact Joyce Danzig joyce.danzig@gmail.com or Bob Ashman rta3512@gmail.com.
Background
CMPC Bridge is built on the Realm product from ACS Technologies, a leading provider of church management software. ACST supports thousands of churches around the country and provides secure services to assist churches in managing their operations.