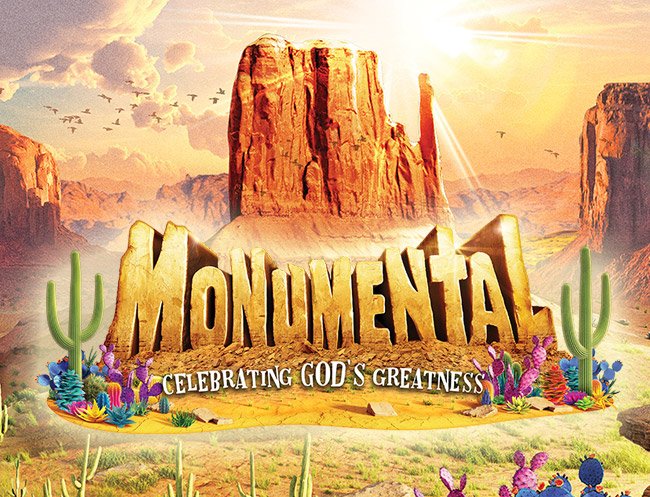 VBS RETURNS! We are excited for Vacation Bible School to return to Christ Memorial Presbyterian Church this summer. Join us on a Monumental Adventure as we learn about the Greatness of God!
Dates: July 25th – July 29th
Times: 9 am – 12 pm
Ages: 3-years old (by June 15, 2022) – entering 5th Grade
Cost: $40 for first child, $35 for second child ($75 family maximum cost)
Volunteers: We need lots of volunteers to make this week successful! We need adults, college students, high school students and middle school students!
Registration is NOW OPEN! Click on the registration button below to complete the process. Once you have registered you will receive a confirmation email will be sent to you within 48 hours with additional information regarding how to pay and reserve your spot.
Please reach out to Heather Gallagher (heathergallagher@yahoo.com) if you have any questions.
-Heather Gallagher, Cordelia Lamb and Julie Nienhuis (VBS 2022 Co-Directors)