Elders
(* denotes committee chair)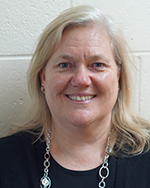 Heather Barham, Class of 2020
Christian Education
Heather Barham was born in Philadelphia and has been raised in the Presbyterian Church her whole life. Her family moved to Columbia in 1975 and attended CMPC in the eighties. Heather and her husband Pete were married at CMPC in 1999 and both of her children, Maddon and Haley were baptized here. They have been very active at CMPC ever since. Heather is currently serving on the LOGOS Leadership Team and the Fellowship Committee. She looks forward to serving the church as an Elder.
---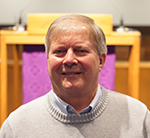 Mike Chapasko, Class of 2020
Property*
Mike Chapasko grew up in Western Pennsylvania and was raised in the Russian Orthodox Church. He joined the Presbyterian Church in 1973 after he and Sandi were married. Mike taught Junior High Earth Science in Montgomery Co., Maryland for five years before returning to PA. In 1986 Mike, Sandi and their two children moved to Columbia and Mike began working for Pepsico. He retired in 2015 after 29 years. Mike and his family have been members of CMPC since 2005. Since retirement, he keeps busy reading, enjoying his four grandchildren and working on his "honey-do-list". Mike is a member of the Property Committee and looks forward to serving the church as an Elder.
---

Allen Exner, Class of 2020
Worship and Music*
Allen Exner My wife, Joy and I have been a part of the CMPC family for over 30 years. During that time I've served three terms as an elder, taught Sunday School and LOGOs, and of course sung in the choir. I've also enjoyed many opportunities to share Moments with the Children and served as a liturgist, too. Being in a position to share and support in the work and mission of this church has blessed, enriched and sustained me. I look forward to continuing to serve my Lord through this congregation. In His Name, Allen Exner
---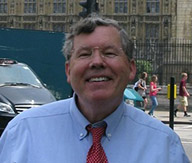 Phil Henderson, Class of 2020
Personnel*
Phil Henderson and his wife, Mary Lou, have been members of CMPC since 1991. They were married in St. Louis in 1986. Phil was born and raised in Flint, Michigan. He moved to Maryland in 1983 as an Assistant Professor of Political Science at UMBC where he taught for eight years. He joined the faculty of Catholic University in 1991 where he has taught for the past 26 years. He has lectured at the Army War College, the Naval Academy, the National Security Agency, the University of Nebraska, the University of Michigan, the Brookings Institution, the University of Leeds, LSU, and at other institutions. Phil was baptized at Central Christian Church in Flint, Michigan at the age of 12. At that moment he felt the Holy Spirit come over him with overwhelming bliss. Phil and Mary Lou's twin sons, John and Stephen, were baptized at CMPC in 1991 and completed their confirmation class and membership in 2003/04 with Dave Wruck. Phil served as a Deacon during Howard Newman's tenure as Pastor, and later served as an Elder for three years. He currently serves on the Personnel Committee. He enjoyed his service as a Deacon and Elder and looks forward to returning to a more active role in the Church.
---
Andr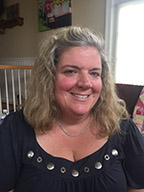 ea Raid, Class of 2020
Stewardship
Andrea has been a member of Christ Memorial Presbyterian Church since 2005. Andrea was raised in the Lutheran church but started attending CMPC because her sister's family attended and her nieces went to LOGOS. Her two daughters Amanda (19 yrs old) and Meredith (16 yrs old) have attended LOGOS for years. She has been a member of the Care and Wellness Committee for five years and recently worked with the committee to organize a congregational survey which resulted in the "Journey to Better Health" Wellness Workshop. She has also organized AED and CPR training for the church over the last few years. She has a BS in Office Administration from Bloomsburg University in Pennsylvania and an AA in Nursing from Howard Community College. She is currently a Registered Nurse and the Assistant Director of Nursing at the Howard County Health Department as well as Bureau Director for Clinical Services/Communicable Diseases. Her passion for public health brought her to the state health department in 2000. In her free time, she enjoys her BOOM Shake exercise class, walking her dog Hazel, spending time with family and friends and exploring new areas.
---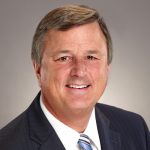 Bob Clemens, Class of 2021
Finance*
Bob and his wife Shelley have been attending CMPC for 35 years. Bob recently retired from a Sales Management career in the Enterprise Software space. He is now attending a one-year program in Integral Leadership Coaching and is looking forward to a second act as a coach. Bob has previously served two terms as a Deacon at CMPC.  He is looking forward to serving God, our church and the membership as an Elder.
---
Rashid Gill, Class of 2021
Worship and Music
Dr. Gill was born in Pakistan in a Christian family. He obtained his school and college education in Christian Institutions. Dr. Gill's family belonged to the Presbyterian Church, therefore he has attended the Presbyterian Church for most of his life. After graduating from medical college, Dr. Gill worked at two Christian hospitals. There he was able to help needy people with the love of Jesus Christ. He migrated to the USA in 1969, got married in 1972 and had three children. His family joined CMPC in early 1980 and have been active members. CMPC has provided more opportunity to increase his faith in the Lord, Jesus Christ. Dr. Gill has previously served as both a deacon and an elder. During the last decade, because of Dr. Gill and his wife Alfreda, many Pakistani families have joined CMPC and been able to worship in their native language while adjusting to the English language. Dr. Gill hopes to continue his faith journey to serve his God and CMPC as an elder for another term.
---
Ryan Jenkins, Class of 2021 
Nominating
Ryan was baptized at CMPC as an infant 39 years ago and has been attending ever since. Ryan grew up in the church being involved in Youth Club (LOGOS), Pioneers, Senior Highs, and participated in 5 mission trips in high school and college. As an adult, Ryan has served as a Deacon, on the nominating committee, and on the Pastor nominating committee. Ryan met his wife Carrie in the CMPC youth program and in 2003 they were married at CMPC. Ryan has enjoyed watching his three children, Abby, Meghan, and Lucas grow up in the church just as he did many years ago. Ryan is looking forward to serving the people of CMPC as an elder.
---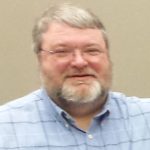 Jeff Seymour, Class of 2021
Nominating*
Jeff and his wife, Renee, live in Columbia where they raised their son, J.J. – an Eagle Scout like his father – here at CMPC. Jeff now works in the non-profit sector as an IT Consultant and volunteers with the Boy Scouts of America following his retirement from a 34-year career at the National Security Agency. While there, he held various technical and management positions including Computer Scientist, Instructor, Telecommunications Engineer, Technical Director, Division Manager, Information Technology Architect, Program Manager, and Lead Systems Engineer. Jeff has been previously ordained as both a Deacon and an Elder in the Presbyterian Church (USA) and has served in various positions and on many committees including Chair of the Communications Committee; Chair, Worship and Music Committee; Moderator, Mission Study Team; Moderator, Board of Deacons; Chair, Christian Education Committee; Member, Endowment Committee; Member, Evangelism Committee; Member, Finance Committee; and Member, Stewardship Committee. He has served as a Sunday School Teacher (leading classes for children, adults, and LOGOS Bible Time) and directed the LOGOS Choir of God's Children (renamed to the Wonder Choir). He currently sings bass in the Trinity Choir, is the Coordinator for the CMPC Cold Weather Shelter, and looks forward to continuing his service here in the church.
---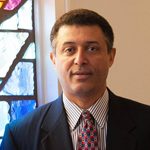 Hyiwot Teshome, Class of 2021
Mission and Local Outreach*
Hyiwot was born and raised in Ethiopia and came to his adopted country some thirty five years ago. He joined CMPC in 2005 and has been very active in the life of CMPC ever since. He is a very proud father of Noah and Lucas Teshome and still can't believe he is married to Yeketensh – a beautiful person inside and out. Both of their sons were practically raised at CMPC and currently serve their church and God as deacons. Hyiwot loves spending time with his family and it's been his distinct joy seeing his boys grow into young adults surrounded by our own small village called CMPC. He is very passionate about serving his God and all God's children and believe it is a great privilege to continue to serve our congregation here at CMPC.
---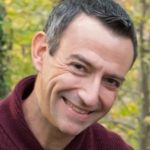 Jeff Bloom, Class of 2022
Worship and Music
Jeff Bloom has been attending CMPC for over 30 years, and has been a member since his Confirmation in 1993. He has previously served as a Deacon, on the Nominating Committee, and as the chairperson of the most recent Pastor Nominating Committee. You may also see him in the choir loft from time to time, trying to carry a tune. Jeff resides in Howard County with his wife Alexis, and sons Scotty (8), PJ (6), and Ty (2). He enjoys playing and watching sports, and getting involved in all of his kids' activities. Jeff is humbled to be nominated for the position of Elder at CMPC, the only church that he has every really called home.
---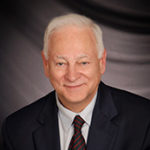 Gil Burckart, Class of 2022
Mission and Local Outreach
Gilbert Burckart grew up in Western Pennsylvania in the Presbyterian Church. He eventually became a Deacon in the church that he grew up in before going to college in Pittsburgh and to graduate school in Kentucky. Gil eventually moved back to Pittsburgh, where his two children grew up and went to school. Gil's specialty has always been pediatrics, and he has been the leader of a church youth group along the way. His wife Mae is originally from Beijing, China, and is also a pharmacist. Gil has five grandchildren in Connecticut and North Carolina, ages 5 to 17 years. Gil and Mae moved to Columbia in 2008, and have been coming to CMPC since then. Gil has served as a Deacon at CMPC, and served on the Membership and Hospitality Committee during that time.
---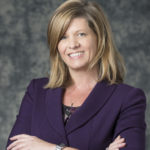 Janeen Cooke, Class of 2022
Finance
Janeen Cooke is a native of Columbia, MD and has attended Christ Memorial Presbyterian Church with her family for more than 30 years. She was confirmed at CMPC, sang in the youth choir, and participated in the pioneers, the bowling league, and the high school youth group. She graduated from Clemson University and received her Ph.D. from Duke University, and went on to live in California, where she was a member of Heritage Presbyterian Church in Benicia, CA. Janeen moved back to Maryland and rejoined CMPC in 2001. She has two children, Ciarra and Teddy, who also grew up in the CMPC family, attended the church pre-school, and participated in LOGOS. Janeen has served as a Deacon, on the Fellowship, Personnel and Nominating Committees, as a Sunday School teacher, a LOGOS parent, choir director, and teacher. She works in the Aerospace & Defense industry and enjoys gardening, playing the piano, and singing in the Trinity Choir. Janeen lives in Clarksville with her children, her husband, Eric Reinke, and their 2 dogs. She is looking forward to continuing her faith journey and serving God and the CMPC congregation as an Elder.
---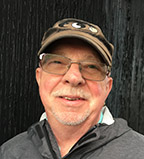 Don Kyle, Class of 2022
Property* Co Chair

Don
 is a native Pennsylvanian who was raised as a Presbyterian. He joined CMPC in 2012.  
Don
is a graduate of the University of Tennessee and The American University. He was an Officer in the U.S. Army and is a decorated Vietnam veteran. As a member of the VFW and American Legion, he routinely visits & assists other veterans. He retired from the U.S. Department of Agriculture after 35 years of service. During that time, he also served at the University of Baltimore for 16 years on the School of Business Adjunct Faculty Staff as an Associate Professor. He is a certified mediator by the Virginia State Supreme Court. His volunteer work includes facilitation and mediation for the Maryland Commission on Civil Rights and the Mediation and Conflict Resolution Center of Howard County, Inc. 
Don
 is the proud parent of his daughter, Corey Lawson and Pop Pop to two grandchildren, 
Kyle
 (10) and Tanner (8). He is a cancer survivor who makes himself available to mentor others fighting this disease. He enjoys gardening, the outdoors, his cats Major & Callee, and riding his motorcycle. He is a member of the Property Committee, volunteers for the Cold Weather Shelter Project and weekly participant of Bible Basics. 
Don
 is looking forward to the additional opportunities to serve our Lord and Savior Jesus Christ for another term as Elder.
---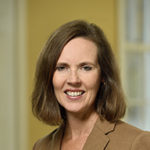 Ashlyn Sowell, Class of 2022
Stewardship*
Ashlyn Sowell and her family (Kevin, Sedona and Luke Wilson) have lived in Howard County for four years. Ashlyn works as the Associate Vice President for Campaign Operations and Engagement at Johns Hopkins University. She was born, married, and baptized her children in the Methodist Church, but joined Gettysburg Presbyterian Church in Gettysburg, Pennsylvania in 2006. She served as an elder there, and also chaired the mission committee. Ashlyn is in the bell choir and on the stewardship committee at CMPC. She and her family enjoy travelling to the family beach house in Nags Head, NC whenever they can!
---
Deacons
(* denotes committee chair)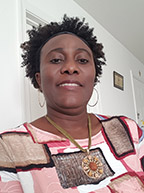 Theresa Akuoko, Class of 2020
Fellowship*
Theresa Akuoko is from Ghana and was born into a Presbyterian family. She is the last of 4 girls and relocated to the United States in 2012. She holds a Master's Degree in Social Development and Health from the Queen Margaret University in Edinburgh, Scotland in the United Kingdom and worked in the Ghana Health Sector for over 10 years. She currently works with the Maryland Department of Health (formally Department of Health and Mental Hygiene) as a Medical Care Program Associate. Theresa loves working with women and children and served in various areas including being a Sunday school teaching and working with different church committees in Ghana. She is married to Ebenezer Akuoko and has a son, Kofi who is here with her. She loves reading and traveling. Theresa is looking forward to serving CMPC in capacities the Lord directs.
---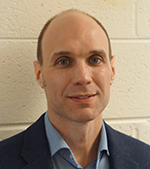 Chad Board, Class of 2020
Membership & Hospitality*
Chad Board lives in Laurel, MD with his wife Hilary and two sons, James and Nathan. He grew up in the United Methodist Church and joined CMPC in 2013 after spending a couple of years looking for a place of worship to call home. He currently serves on the Mission and Local Outreach Committee and is also involved with LOGOS. Chad has worked at the FDA in Silver Spring since 2008 as an education and training specialist. In his spare time, he enjoys playing sports with his sons, reading, and watching movies. Chad is grateful to serve as Deacon and welcomes the opportunity to further serve the church and community while growing in faith.
---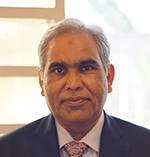 Arnold Chandi, Class of 2020
Membership & Hospitality
---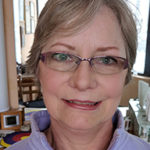 Markita Garner, Class of 2020
Care and Wellness*
Markita, along with her husband Chip and two boys, Dustin and Kevin, started attending Christ Memorial about 20 years ago shortly after moving into the neighborhood. They began by attending services but once Dustin and Kevin became involved with Sunday school and LOGOS, Markita found herself enjoying volunteering in various CMPC activities. Through the years she has volunteered in various positions for LOGOS, teaching Bible study, and serving as a Deacon on the Care and Wellness Committee. Markita currently works for the Centers for Medicare and Medicaid Services in Woodlawn, is a member of P.E.O. (a philanthropic organization for the advancement of women's education), attends Bible Study Fellowship, and volunteers on the Care and Wellness Committee.
---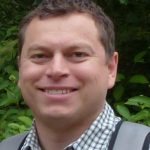 Wes Millard, Class of 2020
Fellowship
Wes grew up in a small Congregational Church which he served and volunteered through faithfully until moving to Maryland for college. He is a class of '99 engineering graduate of Johns Hopkins University, and has been working for JHU ever since in spacecraft design as well as teaching and mentoring. Wes and his wife Becky became members of CMPC in 2014 and were married by Pastor Scott in that same year. Their sons William and Robert were born into the CMPC family soon after, and have thoroughly enjoyed communion with members of all ages. Wes's experience in home renovation has led to very rewarding volunteer work through CMPC in the local community with Rebuilding Together, and farther afield. He has served on the Fellowship Committee for 3 years and is looking forward to further service and spiritual growth by serving as a Deacon in this loving community.
---
Haley Barham, Class of 2021
Fellowship
---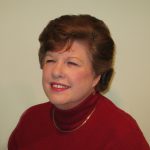 Linda Dunn Class of 2021
Membership & Hospitality  
Linda attended Takoma Park Presbyterian Church, then Marvin Memorial Methodist Church as a child. She graduated from the University of Maryland with a BS. Linda and her husband Bob are long-time residents of Allview Estates. Through the years Linda was active on the PTA Executive Boards of the Allview Civic Association, Atholton Swim Club, Atholton Elementary School, Oakland Mills Middle School and Oakland Mills High School. She recently retired from her job of 20 years as Office Manager for the Maryland Psychological Association. Linda and Bob have been attending CMPC since 2016. This past May they celebrated their 50th wedding anniversary with a "renew your vows ceremony" at the church. They have two adult children, Christy and Ryan and 3 granddaughters, Lily, Holly and Violet. Linda helps with the shopping and set up of LOGOS, participates in the weekly Bible Basics class, the Monday morning Women's Bible Study, and the small group Bible study.
---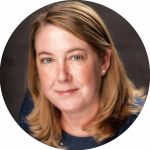 Heather Jackson, Class of 2021
Communications
Heather is a graduate of Penn State University and Johns Hopkins University and has lived in Howard County with her husband Steven since 2001. She grew up in the United Methodist Church and found CMPC when daughter Riley (now 11) attended the preschool and then LOGOS. The family fell in love with CMPC and they've been here ever since. Son Carter (now 7) also attended preschool at CMPC and has loved LOGOS since he was 3 years old. Heather enjoys serving on the LOGOS Leadership Team as Treasurer. She is also an active member of the community serving on the Board of Directors of the Friends and Foundation of the Howard County Library System. She is grateful to have found a wonderful church family to support her family in their faith journey and is honored to serve as Deacon at CMPC.
---
Fiona Neely, Class of 2021
Communications
---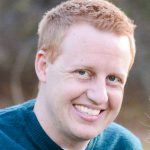 Michael Schreiber, Class of 2021
Communications*
Michael and his wife, Whitney have lived in Columbia since 2010 and have more recently made CMPC their church home. They have two delightful daughters: Katie and Julia, who both thoroughly enjoy the child-focused center of CMPC. Michael has dual degrees in Meteorology and Information Science & Technology (IST) from Penn State, where he met Whitney and has done post graduate work in software engineering. An avid technologist, he also enjoys construction and home improvement and puts those skills to use in service to the church and surrounding community. Michael also serves at the Running Brook Children's Nursery in Columbia as their web administrator. Michael is looking forward to serving the church in the coming years.
---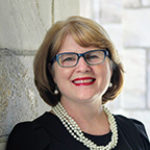 Joyce Danzig, Class of 2022
Membership and Hospitality
Joyce Danzig has been a member of Christ Memorial Presbyterian Church for about twenty years. She was raised a Roman Catholic and her first connection to CMPC was through the LOGOS program. Over the years, she has served as a deacon and an elder. She was a former LOGOS director and filled many roles on the LOGOS board. She is currently a member of the bell choir and serves as co-assistant treasurer for the church. Joyce is the accountant for the Howard Community College Educational Foundation. Joyce and her husband, Neil, live in Oakland Mills and have two grown children, Lauren and Aaron. Joyce is grateful to be part of this vibrant congregation and is excited for all the new opportunities for service that will open up following the building renovations.
---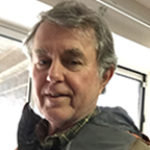 Tom Engle, Class of 2022
Care and Wellness
A lifelong Presbyterian, Tom Engle has been a resident of Howard County with wife Meg since the mid 1970s. Tom retired in 2006 from a 34-year Federal career, the last 20 years of which were spent as a budget analyst with the US Department of Agriculture in Riverdale, MD. Parents of three grown children (Meaghan, Bruce, and Benjamin), Tom and Meg now enjoy the blessings of five grandchildren (Lindsay, Bennett, Miles, Kadri, and Erika) and endeavor to spoil them at every opportunity. In recent years, Tom has operated a small used vinyl record shop in Historic Ellicott City. A former member of CMPC spanning the Jimmy Salango, Rick Tatum, and Howard Newman eras, Tom rejoined the church 3 years ago with the encouragement of longtime friend Joy Exner to whom he will always be grateful for guiding me back "home" to the CMPC choir loft. Tom has always loved music and participated both in the early days, as well as the present, as a member of CMPC's Trinity Choir, continuing a tradition of both his father and grandfather who also sang in their church choirs. This is truly a labor of love for Tom as he finds sacred music to be a profound inspiration and most worthy form of expressing gratitude and praise to our Maker. Since reaffirming membership in this congregation, Tom has also served on the Church Finance Committee, participated in the Rise Against Hunger, and recently begun assisting in the LOGOS Program. As a Deacon, Tom looks to continue these activities as well as finding additional ways to further the mission of our congregation and grow in faith with the guidance and inspiration of our Lord and Savior Jesus Christ.
---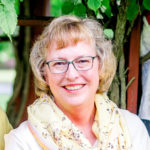 Tammy Sandborn, Class of 2022
Care and Wellness
Tammy Sandborn and her family moved to Maryland in 1998 and joined CMPC in 2000 when Hilary attended CMPC preschool and Phillip was in Troop 75. Tammy has served on the Personnel Committee, APNC, and was a LOGOS Kitchen volunteer for several years. Tammy works at Wilde Lake MS and currently sits on the founding board for the local Bridge of Hope Chapter.

---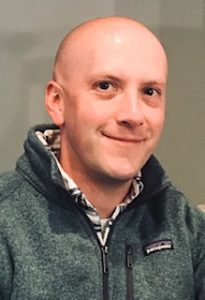 Tom Trodden, Class of 2022
Fellowship
Tom Trodden was born and raised in Prince George's County, Maryland. He was brought up in the Catholic Church and attended DeMatha Catholic High School. Upon graduation from the University of Maryland in 2004, Tom joined the Howard County Police Department where he is currently a Lieutenant serving as a Watch Commander in Patrol Operations. Tom began attending services at CMPC in 2008 with his now wife Sarah. He instantly felt at home and connected to the Church. Tom and Sarah were married at CMPC in 2010 and both of their children, Riley and Josephine, were baptized here. Tom has volunteered with LOGOS for the past several years and looks forward to serving in any way possible. In his free time Tom plays ice hockey and manages Howard County's police and fire hockey team. Tom is honored to have the opportunity to further serve God and all His children here at CMPC.
---