Elders
(* denotes committee chair)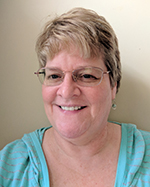 Sue Ashman, Class of 2018 
Stewardship*
Sue Ashman has been a member of CMPC since moving to Maryland nine years ago. She has been active in LOGOS and previously served on the LOGOS Leadership Team, has served as a member of the Christ
Memorial Preschool Board for the past seven years, and has served in numerous other capacities including on the Stewardship and Evangelism Committees, the Prayer Chain, the Capital Campaign and as a Deacon. In the early 1990's, Sue served on the staff of the Lutheran Church of the Good Shepherd in King of Prussia, Pennsylvania as the Parish Life Coordinator. She also has many years in church leadership as well as experience in Christian Education.
Sue was raised in a strong Christian family as a member of the Lutheran Church. She and her husband Bob have belonged to both Presbyterian and Lutheran churches during their 33 years of marriage, while raising their three children, Steve, Brianna, and Courtney. Sue works two part-time, home-based businesses and in her free time enjoys stamping and scrapbooking, gardening and spending time with her family and friends.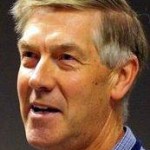 Terry Brown, Class of 2018 
Property* 
Terry and his wife, Judy, have been married for 44 years and relocated to Columbia in 1978. They have been members of CMPC for more than 20 years after having first identified with the CMPC community when their now adult children, Tara and Aaron attended CMPC pre-school. Terry is currently a professor at Johns Hopkins Bloomberg School of Public Health (Department of Biochemistry & Molecular Biology) and School of Medicine (Division of Pediatric Endocrinology). He is newly elected as an Elder and will serve as chair of the Property Committee.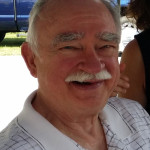 Bill Gretsch, Class of 2018 
Nominating*
Baptized at Wells Memorial Presbyterian Church, Brooklyn, NY, Bill was confirmed at the Community Church of East Williston NY. He joined the Church at Morristown (NJ) Presbyterian. Bill was active in the youth group, and thru the Church connected with the NAACP, Urban League, and youth conferences. Bill met my wife and great love, Alice, at Bucknell. She went to be with the Lord seven years ago. Their three daughters and granddaughter are his great joy. Bill joined CMPC in 1962 and became a Deacon and Elder. When Saint Johns United started in Wilde Lake he joined them and helped them get started. Upon returning to CMPC he again worked in Evangelism on the session, on the APNC and Nominating committees, and in LOGOS, his great love. Recently Bill has been on the steering committee of the West Side Ministry Group.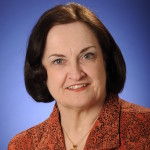 Leta Loring, Class of 2018 
Finance* 
Having experienced the great warmth and welcome for which this congregation is known, Leta Loring joined CMPC, as well as the Wednesday Evening Bible Study Group, in 2014. Leta was ordained as a Deacon in her home state of New Jersey, and as an Elder in Colesville after moving to Maryland in 1997 to be closer to her firstborn grandchildren. She served as treasurer for the Board of Deacons and with the "Ambassadors", two-person teams calling on visitors who had attended Sunday services. In Maryland, Leta chaired a Nominating Committee and participated in the Cold Weather Shelter, a women's Circle, and outreach events with local mosques. She recently retired after working at non-profit organizations in Washington and Gaithersburg. Leta lives in Columbia and has a son and a daughter who have blessed her with eight grandchildren. She is honored to serve during these especially exciting times in the life of CMPC, and also looks forward to this opportunity for personal spiritual growth.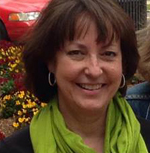 Liz Perraud, Class of 2018
Christian Education* 
Liz Perraud and her husband Art have been members of CMPC for over 25 years – first coming at the invitation of friends. She serves as Executive Director of GenOn Ministries, learning most of what she knows from volunteering in LOGOS at CMPC! Liz is passionate about the inclusion of all ages in the life of the church, with a particular fondness for children and youth. She has been a Christian her whole life, regularly being drawn into learning and action of her faith through relationships. Art and Liz are the parents of three adult sons (who all grew up at CMPC), a daughter-in-law and another soon-to-be daughter-in-law. She is looking forward to serving again as a CMPC elder.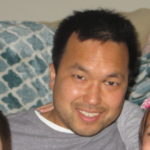 John Kim, Class of 2019
Christian Education
John has been a member of CMPC since 2013. Married to Lindsey Kim and father to Zoe and Evan, he has lived in Howard County since graduating the University of MD, College Park. John is an active participant with LOGOS and serves on the Membership & Hospitality Committee. He is honored to be nominated to serve as Elder and to help the church in any way possible.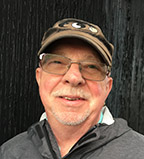 Don Kyle, Class of 2019
Property
Don is a native Pennsylvanian who was raised as a Presbyterian. Don is a graduate of the University of Tennessee and The American University. He was an Officer in the U.S. Army and is a decorated Vietnam veteran. As a member of the VFW, he routinely assists other veterans. He retired from the U.S. Department of Agriculture after 35 years of service. During that time, he also served on the Adjunct Faculty Staff as an Associate Professor at the University of Baltimore for 16 years. He is a certified mediator by the Virginia State Supreme Court. His volunteer work includes facilitation and mediation for the Maryland Commission on Civil Rights and the Mediation and Conflict Resolution Center at Howard Community College. Don is the proud parent of his daughter, Corey Lawson and Pop Pop to two grandchildren, Kyle (8) and Tanner (6). Don is a cancer survivor who makes himself available to mentor others fighting this disease. He enjoys gardening, the outdoors, his cat Cookie, and riding his motorcycle. He is a member of the Property Committee and volunteer for the Cold Weather Shelter and weekly participant of Bible Basics. Don is looking forward to the additional opportunities to serve our Lord and Savior Jesus Christ by being an Elder.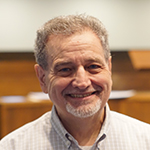 Joe Marinelli, Class of 2019
Worship and Music
Joe has been attending CMPC with his wife Gail for almost 40 years. His three children attended CMPC preschool and LOGOS growing up. In the past, Joe has served as a Deacon and as chair of the Property Committee. Over the years Joe has participated in various music related activities at CMPC. Currently he is a member of the bell choir and the Worship and Music Committee.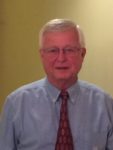 Jeff Orndorff, Class of 2019
Property
Jeff and his wife Eleanor have lived in the Allview area since 1975 and joined CMPC in 2000. Jeff and Eleanor have two children, Michael and Caryn (both of whom attended CMPC Preschool) and three grandchildren. Jeff is part owner of a third generation, family-owned roofing business, Orndorff & Spaid, Inc. in Beltsville, MD, where he has been employed for 46 years. In 1970, he took a two year break from work to serve in the U.S. Army with a one year tour of duty in Vietnam. Although Jeff has been active on the Property Committee for many years, this is his first time serving as an officer at CMPC. Jeff is looking forward to this new opportunity to serve as an Elder during this exciting time of the ministry expansion project.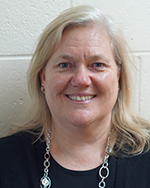 Heather Barham, Class of 2020
Nominating
Heather Barham was born in Philadelphia and has been raised in the Presbyterian Church her whole life. Her
family moved to Columbia in 1975 and attended CMPC in the eighties. Heather and her husband Pete were
married at CMPC in 1999 and both of her children, Maddon and Haley were baptized here. They have been very
active at CMPC ever since. Heather is currently serving on the LOGOS Leadership Team and the Fellowship
Committee. She looks forward to serving the church as an Elder.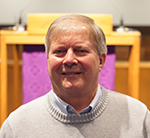 Mike Chapasko, Class of 2020
Property
Mike Chapasko grew up in Western Pennsylvania and was raised in the Russian Orthodox Church. He joined the Presbyterian Church in 1973 after he and Sandi were married. Mike taught Junior High Earth Science in Montgomery Co., Maryland for five years before returning to PA. In 1986 Mike, Sandi and their two children moved to Columbia and Mike began working for Pepsico. He retired in 2015 after 29 years. Mike and his family have been members of CMPC since 2005. Since retirement, he keeps busy reading, enjoying his four grandchildren and working on his "honey-do-list". Mike is a member of the Property Committee and looks forward to serving the church as an Elder.

Allen Exner, Class of 2020
Worship and Music*
Allen Exner My wife, Joy and I have been a part of the CMPC family for over 30 years. During that time I've served three terms as an elder, taught Sunday School and LOGOs, and of course sung in the choir. I've also enjoyed many opportunities to share Moments with the Children and served as a liturgist, too. Being in a position to share and support in the work and mission of this church has blessed, enriched and sustained me. I look forward to continuing to serve my Lord through this congregation. In His Name, Allen Exner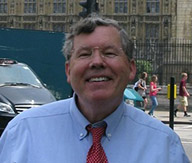 Phil Henderson, Class of 2020
Personnel*
Phil Henderson and his wife, Mary Lou, have been members of CMPC since 1991. They were married in St. Louis in 1986. Phil was born and raised in Flint, Michigan. He moved to Maryland in 1983 as an Assistant Professor of Political Science at UMBC where he taught for eight years. He joined the faculty of Catholic University in 1991 where he has taught for the past 26 years. He has lectured at the Army War College, the Naval Academy, the National Security Agency, the University of Nebraska, the University of Michigan, the Brookings Institution, the University of Leeds, LSU, and at other institutions. Phil was baptized at Central Christian Church in Flint, Michigan at the age of 12. At that moment he felt the Holy Spirit come over him with overwhelming bliss. Phil and Mary Lou's twin sons, John and Stephen, were baptized at CMPC in 1991 and completed their confirmation class and membership in 2003/04 with Dave Wruck. Phil served as a Deacon during Howard Newman's tenure as Pastor, and later served as an Elder for three years. He currently serves on the Personnel Committee. He enjoyed his service as a Deacon and Elder and looks forward to returning to a more active role in the Church.
Andr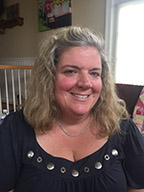 ea Raid, Class of 2020
Stewardship
Andrea has been a member of Christ Memorial Presbyterian Church since 2005. Andrea was raised in the Lutheran church but started attending CMPC because her sister's family attended and her nieces went to LOGOS. Her two daughters Amanda (19 yrs old) and Meredith (16 yrs old) have attended LOGOS for years. She has been a member of the Care and Wellness Committee for five years and recently worked with the committee to organize a congregational survey which resulted in the "Journey to Better Health" Wellness Workshop. She has also organized AED and CPR training for the church over the last few years. She has a BS in Office Administration from Bloomsburg University in Pennsylvania and an AA in Nursing from Howard Community College. She is currently a Registered Nurse and the Assistant Director of Nursing at the Howard County Health Department as well as Bureau Director for Clinical Services/Communicable Diseases. Her passion for public health brought her to the state health department in 2000. In her free time, she enjoys her BOOM Shake exercise class, walking her dog Hazel, spending time with family and friends and exploring new areas.
---
Deacons
(* denotes committee chair)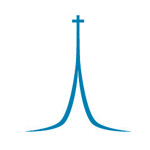 Lisa Gavan, Class of 2018
Care and Wellness 
Lisa became a member of CMPC on January 29th, 2012 and has enjoyed volunteering in the LOGOS program for the past 6 years as well as helping with VBS for one year. She and her husband Michael have 3 children – Sean, 25, Kyle, 23 and Patrick, 13. Lisa is a receptionist at Euler Hermes and in her spare time likes to travel, shop, ski, and watch the Steelers win. She enjoys worshiping at CMPC and has met many friends here. She is honored to be nominated and looks forward to serving the CMPC community as a deacon.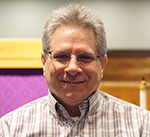 Rick Mills, Class of 2018
Fellowship*
Rick has been a member of CMPC since 1994 along with his wife Marilyn, son DJ, and daughter, Kelsey. He works as an Electrical Systems Engineer at NASA Goddard Space Flight Center and enjoys do-it-yourself projects on the house, cars, and most recently a motorcycle. He has served as Deacon and Elder in the past and looks forward to another term on the Diaconate.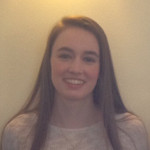 Lucy Neely, Class of 2018
Care and Wellness 
Lucy Neely and her family have been attending Christ Memorial Presbyterian Church for about two years. She is currently in 10th grade at River Hill High School. Lucy also swims year round for the Columbia Clippers. In her free time, Lucy enjoys playing her guitar and hanging out with her friends. At LOGOS she helps with the preschoolers before she joins her group in fellowship. In addition, she helps out with Sunday Experience and VBS. Lucy moved to Maryland two years ago and has felt drawn to CMPC ever since the first time she visited. Now, she could not be happier that she chose Christ Memorial Presbyterian Church as her place of worship. She is honored to serve as a deacon, and can not wait to serve her church.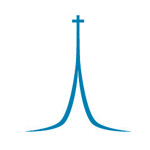 Tim Richards, Class of 2018
Membership & Hospitality
Tim and his wife, Sara, have been married for 19 years and have been members of Christ Memorial Presbyterian Church for 3 years. Along with their two children, Nathan and Lillian, they have been active in a number of CMPC programs, most specifically LOGOS. Tim is a graduate of the University of Maryland and currently serves as the Communications Director for an agency within the Maryland Department of Transportation. A native of Carroll County, Tim moved to Howard County after getting married and has been in the Columbia/Ellicott City area for roughly 18 years. In his free time, Tim spends time with his family, plays soccer, and attends Crossfit classes, and is thankful to have been asked to serve CMPC as a deacon.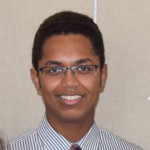 Noah Teshome, Class of 2018
Membership & Hospitality
Noah is the son of Hyiwot Teshome and Yeketenesh Woldigourgous and older brother of Lucas Teshome. His whole family participates actively in the life of CMPC. Noah is currently a junior at Atholton High school. He has been attending CMPC since 2004 and was confirmed in May of 2013 and has been a full and active member ever since. This year is his eleventh year with LOGOS and he has been involved with VBS as a participant and helper for many years. Noah has so many great memories at CMPC and considers it his second home. He is proud to serve the church and fellow members as a deacon. Noah is also eager to serve God in new ways and grow in his faith while serving Him.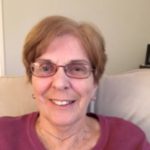 Sandi Chapasko, Class of 2019
Membership & Hospitality
Sandi grew up in Western Pennsylvania and moved to Maryland in 1986. In 2005, she and her husband and two children became members of CMPC. Sandi retired from teaching preschool in 2014 and now enjoys spending time with her four grandchildren. She is a LOGOS and VBS volunteer, Sunday Experience teacher, and member of the Christian Education committee. Sandi is looking forward to continuing her faith journey while serving as a Deacon.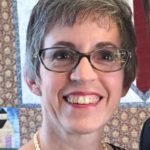 Laura Frantz, Class of 2019
Fellowship
Laura is a lifelong Presbyterian, originally from suburban Atlanta, GA. She married her high school sweetheart, Bob, in 1985. They are blessed to have an adult daughter, Liz, who lives in Baltimore. While the family was living in NJ in the 1990s, Laura became a certified special education teacher. She was ordained as an elder shortly after Liz was born and served as clerk of session at Hope Presbyterian Church in Lakewood, NJ. When the family moved to Clarksville, Maryland in 2001, Laura transferred her membership to CMPC. She enjoyed participating in LOGOS for several years as a children's choir director. She has also been active in the Prayer Shawl Ministry, Fellowship Committee, and the Women For Women group. Laura sings in the Trinity Choir and considers singing in the choir an integral part of worship. She is looking forward to serving as a Deacon, trusting that God will equip her with the spiritual gifts needed for this new role.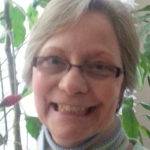 Markita Garner, Class of 2019
Care and Wellness*
Markita, along with her husband Chip and two boys, Dustin and Kevin, started attending Christ Memorial about 20 years ago shortly after moving into the neighborhood. They began by attending services but once Dustin and Kevin became involved with Sunday school and LOGOS, Markita found herself enjoying volunteering in various CMPC activities. Through the years she has volunteered in various positions for LOGOS, teaching Bible study, and serving as a Deacon on the Care and Wellness Committee. Markita currently works for the Centers for Medicare and Medicaid Services in Woodlawn, is a member of P.E.O. (a philanthropic organization for the advancement of women's education), attends Bible Study Fellowship, and volunteers on the Care and Wellness Committee.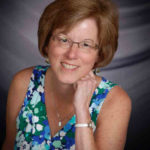 Cindy Pettit, Class of 2019
Moderator*
Cindy and her husband Steve have called CMPC their church home for 26 years. When her two children, Brian and Cara were young, Cindy taught Sunday School and was very active in LOGOS and VBS. She is a charter member of the handbell choir, started a Women's Bible Study group, served on the Nominating Committee, is one of the co-leaders of Women for Women, and is a current member of the Fellowship Committee. She is extremely grateful for the close friendships she has developed at CMPC over the years. Cindy is looking forward to serving her church family as a deacon and to grow in her faith as she seeks to do God's will.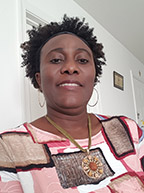 Theresa Akuoko, Class of 2020
Fellowship
Theresa Akuoko is from Ghana and was born into a Presbyterian family. She is the last of 4 girls and relocated to the United States in 2012. She holds a Master's Degree in Social Development and Health from the Queen Margaret University in Edinburgh, Scotland in the United Kingdom and worked in the Ghana Health Sector for over 10 years. She currently works with the Maryland Department of Health (formally Department of Health and Mental Hygiene) as a Medical Care Program Associate. Theresa loves working with women and children and served in various areas including being a Sunday school teaching and working with different church committees in Ghana. She is married to Ebenezer Akuoko and has a son, Kofi who is here with her. She loves reading and traveling. Theresa is looking forward to serving CMPC in capacities the Lord directs.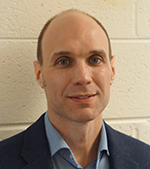 Chad Board, Class of 2020
Membership & Hospitality*
Chad Board lives in Laurel, MD with his wife Hilary and two sons, James and Nathan. He grew up in the United Methodist Church and joined CMPC in 2013 after spending a couple of years looking for a place of worship to call home. He currently serves on the Mission and Local Outreach Committee and is also involved with LOGOS. Chad has worked at the FDA in Silver Spring since 2008 as an education and training specialist. In his spare time, he enjoys playing sports with his sons, reading, and watching movies. Chad is grateful to serve as Deacon and welcomes the opportunity to further serve the church and community while growing in faith.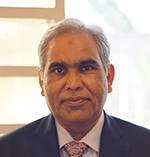 Arnold Chandi, Class of 2020
Membership & Hospitality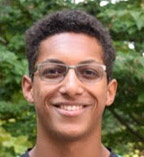 Lucas Teshome, Class of 2020
Fellowship
My name is Lucas Teshome and I am 16 years old. I am the second son of long-time members, Yeketenesh Woldeguiorguis and Hyiwot Teshome. I first started coming to CMPC when I attended Pre-K at the pre-school. Our family joined the church soon after and we quickly fell in love with the congregation and everything about CMPC. I have grown up in the Presbyterian church and CMPC in particular. I was confirmed and joined the church as a full-fledged member three years ago. I have been involved with LOGOS since my BUGS days and continue to do so to this day. I am a junior at Atholton High school. I have participated in VBS as a student and an assistant and have joined the many youth programs and events at CMPC. I have had so many great memories at CMPC and consider it a home. I am proud to be called to serve as a deacon at CMPC and look forward to helping our church and its members in every way I can.