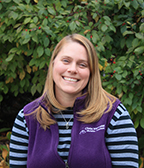 Heather Gallagher – Preschool Director   – preschool@cmpcusa.org
Heather Gallagher began her relationship with Christ Memorial Christian Preschool as a parent when her son attended as a three-year-old in 2007. After her second child attended she became a teacher for the preschool and served in this capacity for three years. Heather now enjoys serving the preschool community as the director. Heather graduated Vanderbilt University with a degree in Elementary Education.  She previously worked six years as a third grade teacher in Cincinnati, Ohio.  Heather is married to Peter and they have three children Ben, Emma and Allyson.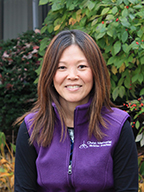 Julie Nienhuis – Preschool Teacher – julie.nienhuis@cmpcusa.org
Julie Nienhuis has been part of the Christ Memorial Christian Preschool family since 2013.  She really loves teaching in the two-day and three-day classroom.  She has a degree in psychology from Towson University and holds a certification in Child Growth and Development.  She is the proud mother of three sons who have all received a fantastic introduction to school life by attending Christ Memorial Preschool.  In her spare time, she enjoys going to the lake with her family and working in her flower gardens.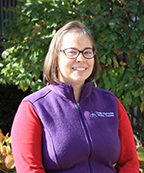 Stefanie Rosti – Preschool Teacher  –  stefanie.rosti@cmpcusa.org
Stefanie Rosti is excited to be returning for her third year as a teacher at Christ Memorial Christian Preschool. She teaches a two-day and a three-day class. She holds a dual degree in Geology and Environmental Science from Dickinson College and spent eleven years working in education before her daughter was born.  She also holds a certification in Child Growth and Development. Stefanie's children, Annemarie and Luke, both attended preschool at Christ Memorial. Stefanie enjoys cooking, gardening, reading, and spending time with her family in her free time.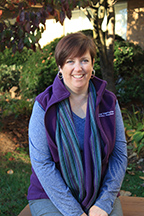 Kathleen Smith – Preschool Teacher – k.smith@cmpcusa.org
Kathleen Smith has been at Christ Memorial Christian Preschool since 2012 and loves teaching our 5-day class in room 22.  In addition to holding certification to teach early childhood education, she has a degree in biology from Virginia Tech.  Kathleen worked in a chemical research facility before staying home to raise her children. Mrs. Smith lives with her husband and three sons in Jessup. In her spare time, she likes to read and knit.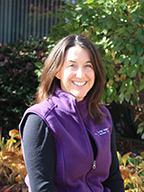 Susan Benzing – Preschool Assistant
Susan Benzing is excited to return to Christ Memorial Preschool for a second year. She was first introduced to Christ Memorial when her oldest daughter started in the 3 year old class in 2009. Susan has a graduate degree in Special Education from the University of Alabama. She taught for seven years in Arizona before staying home with her children. Susan loves spending time with her husband, Dan, and their three children.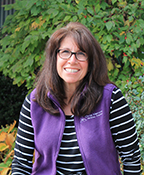 Kim Brathwaite – Preschool Assistant
Mrs. Brathwaite has been at Christ Memorial Christian Preschool since 2012. She has two amazing children, Michael and Ciara, who both attended Christ Memorial and are now in college. Kim and her husband own a transportation company in Howard County. When not at Christ Memorial, she is either working with her husband, reading, enjoying the outdoors or enjoying the "empty nester" lifestyle with her husband and friends!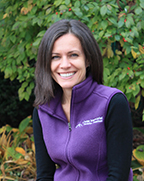 Jennifer Scheid- Preschool Assistant
This is Jennifer Scheid's second year at Christ Memorial Preschool.  She has a masters degree in Elementary Education from Dowling College. She taught kindergarten and 1st grade for 11 years in Florida and New York.  She has two sons who previously attended Christ Memorial and a daughter who is attending this year.  Jen enjoys reading, exercising and spending time with her family.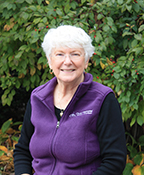 Barbara Stine – Staff Support
Barbara Stine is a long time member of CMPC.   She is originally from Western Maryland and has one son.   Both of her granddaughters attended our preschool. She enjoys gardening and working at the church and traveling to Paris!