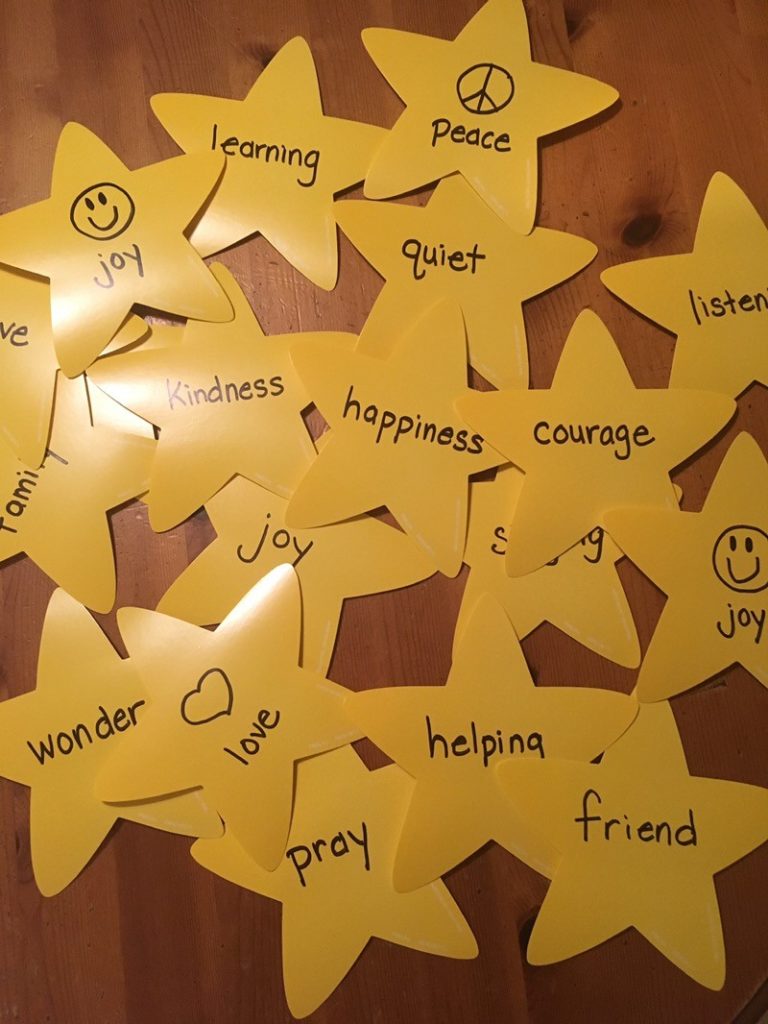 Last year, we started a new tradition at CMPC of receiving star words for Epiphany. Epiphany, celebrated on January 6, marks the end of the twelve days of Christmas and the visit of the Magi recorded in Matthew 2:1-12. The wise men followed a bright heavenly body (usually represented by a star) and traveled great distances to offer their gifts to the newborn Christ-child. The Magi received God's gift, and then offered their gifts to God. We are also seeking Jesus, trusting that God uses many signs (or stars) to guide us closer to the Divine presence.
Would you like your own star word? Yours can be mailed to you for you to place it where it will be seen daily and to reflect on the word for the coming year. You are invited to ponder the significance this word might have in your life, and how God might be speaking to you through that simple message. A word that seems unclear at the beginning may gain new meaning as the year goes on.
To receive your star word for 2021, complete this brief form now and a star (or stars) will be mailed to your home in the next couple of weeks.
Here are some reflections of star words received last January:
Sue Ashman: Our word "awe" has been incredibly important this year, to stay focused on the blessings we've been bestowed, especially in this challenging year, particularly, family and grandsons!
Sandy Rowan: My word is "endurance," which at this particular time is very appropriate. I have it on my dresser and look at it every morning. We all need endurance.
Jim Pierce: My word was "attitude," interpreted as outlook. Maintaining a good outlook has been difficult this year in view of the response to Covid and racial injustice. The outlook is brightened by the great ingenuity, compassion, sacrifice, and integrity by ordinary citizens that we have witnessed.
Sumera Barkat: My word "neighbor" reminds me that I have to be kind to my neighbors (my husband, children, and others). I should also value them.
Tom Engle: My word is "calm." Amidst all the din and political upheaval around us, it is important to remember that this too shall pass, and to remain calm.

Elise Jordan: My word is "challenge." How appropriate. I've been tested, and I think I became a rather successful problem solver–but it was a lot of work.
Missy Sullivan: Mine is "thankfulness" and every night before I go to sleep I thank God for three things I'm thankful for on that day.
Maha Davies: Mine was "faith." I loved it. It is on my dresser's mirror to remind me every morning how important faith is.
Barbara Petro: Mine was "fellowship"! The attempt to be intentional with fellowship time started off good until March hit! It caused me to be very creative in how I was going to carry that out this year.